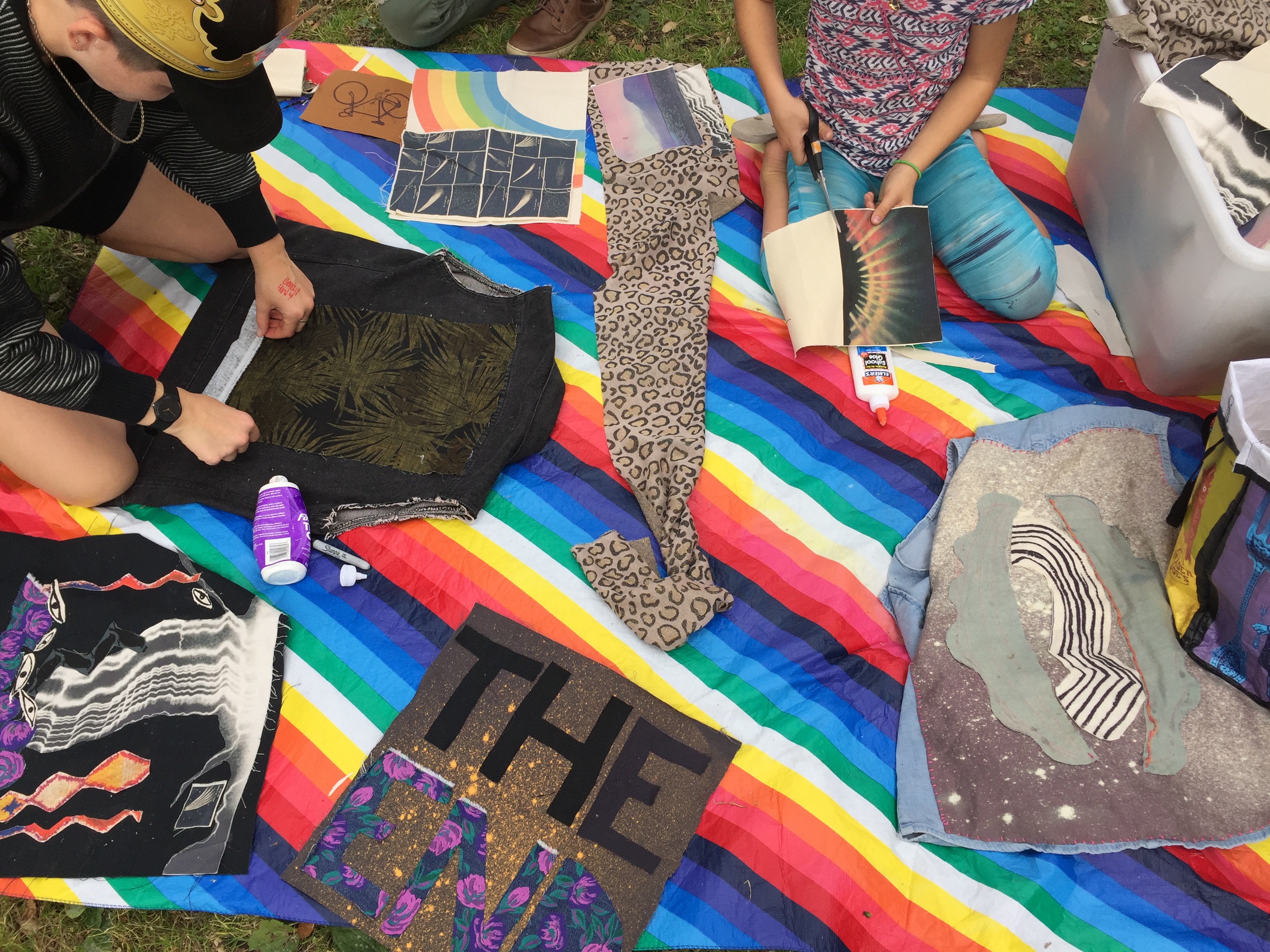 Feral Fabric Backpatch Workshops
From 2018 to 2019 Feral Fabric led a series of free backpatch workshops that looked at fabric's history as a radical tool for communication and encouraged people to self-represent and get weird using applique and other surface decoration techniques. The project is a continuation of the Bay Area's tradition of radical textile production and clothing modification relating to identity. We see it as part of the lineage of Native Funk and Flash, DIY, Punk, story quilts and political banners. The workshops took place as unsanctioned pop-ups at parks and festivals, at San Francisco's Sunday Streets, as programming at NIAD and BAMPFA, and at Figment's decommodified art fair.

Feral Fabric is the collaboration of Paulina Berczynski and Amanda Walters. It was established in 2018 as a platform for highlighting the history of radical textile production in art, activism, and countercultural movements. We bring forward ideas, conversations, workshops, and classes that combine our interests in textiles, contemporary art, and personal and cultural transformation.